News and Events
May 22, 2008
ProRules announces the next generation of its New Business and Underwriting Insurance Solution based on Global 360 BPM, Corticon Business Rules, and the newly announced Corticon Dialogs. For insurance companies who need to process and underwrite health insurance, dental, life and related insurance applications, ProRules NBUW Insurance Solution is a complete end-to-end process and case management application that uses BPM, Rules and electronic forms to dramatically reduce the time to process applications.

...
ProRules provides software solutions and Professional Services for organizations using Business Process Management systems. BPM technologies and software help you to organize, manage, control, and measure the effectiveness of your business processes. ProRules specializes in Business Rules, Workflow, and Business Process Management software technologies. We work with leading Enterprise Content Management and Application Integration platforms.
We are focused on software and process solutions for Global 2000 companies. We work with you to deliver custom applications using Agile Methods within a disciplined project framework. We have an unrelenting focus on quality and solutions and a long history of working systems.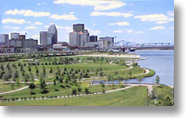 ProRules is based in Louisville, Kentucky, with associates in Washington, D.C. and across the United States. We work with companies in the Insurance, Financial Services, Medical, and Distribution industries.
Philosophy
We are uncovering better ways of developing software by doing it and helping others do it. Through this work we have come to value:
Individuals and interactions
Working software
Customer collaboration
Responding to change
Professional Services
Project Management
Business Process Modeling
Business Rules Modeling
(c) Copyright 2008 ProRules, LLC
P r o R u l e s, LLC
120 Webster Street, Suite 220
Louisville, KY 40206
Phone: 502-327-2848